Welcome to the PlatinumGames Wiki
The wiki about PlatinumGames, a games company responsible for many great games.
All pages can be edited and you are welcome to join us and contribute to this wiki!
"Platinum maintains its luster forever." PlatinumGames Inc. (プラチナゲームズ株式会社) is the independent video games development company responsible for Anarchy Reigns, Bayonetta, MadWorld and much more, it is based in Osaka, Japan and was founded on August 1st 2006 under the name Seeds Inc. by Hideki Kamiya, Atsushi Inaba and Shinji Mikami, who were former members of Capcom's Clover Studio, a games company responsible for games such as Ōkami and Viewtiful Joe. The current CEO and president is Tatsuya Minami, who founded ODD Inc. in 2006, this company was later merged with Seeds Inc. to form PlatinumGames on October 2007.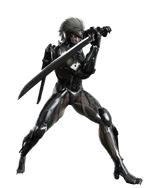 Raiden (雷電), real name Jack, is the main protagonist of Metal Gear Rising: Revengeance. Raiden was a Liberian-American mercenary and former special forces soldier. Previously a child soldier under Solidus Snake, Raiden was later selected by the Patriots to test the S3 Plan at the Big Shell, as a new recruit to the reformed FOXHOUND unit. He later worked alongside the Paradise Lost Army in their anti-Patriot activities, but was captured and forced to undergo heavy cybernetic experimentation. After successfully escaping, Raiden went on to assist Solid Snake during Liquid Ocelot's Insurrection.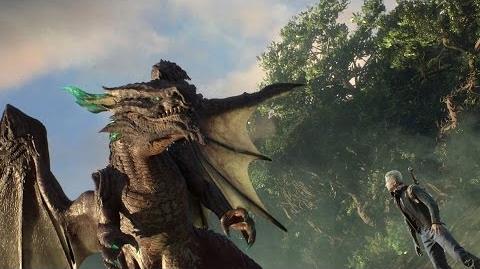 Scalebound • Bayonetta • Anarchy Reigns • Vanquish • The Wonderful 101 • Metal Gear • Infinite Space • MadWorld
<createbox>
width=24 break=no buttonlabel=Create new article
</createbox>
<chat/>
Blogs
Why does a game enchant people like us and what is your opinion on Games? To me Games are a wolrd of fantasy of worlds unseen by the common norm, a world of different reality then our own, a world that we (as gamers) could go too to escape our normaly stres life. It is where imagination and dreams …

ゆ
•
Just recently, PlatinumGames, at E3 2014 during the Microsoft conference, announced their latest game, Scalebound. Here's a bit of speculation I have about the game, this is just a prediction, and is not official:
It's going to be purely single-player, this is to be expected from what PlatinumGames …

ゆ
•
PROJECT MERGER COLLAB!
Information on the merger project can be found here: http://anarchyreigns.wikia.com/wiki/User_blog:%E3%82%86/Merger_Proposal
Move Anarchy Reigns articles (And other participating wiki articles) over to the Platinum Games Wiki
Set up administration team (Requires wiki adoption)
Impr…
See more >